American Bank Jobs
Receive alerts when this company posts new jobs.
About Us
Industry

Banks/Credit Unions
SunAmerican Bancorp.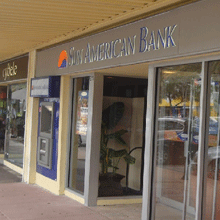 Incorporated on April 8, 1992, Sun American is a single-bank holding company. Sun American Bank (the "Bank"), which is the sole subsidiary of the Sun American Bancorp, is a state-charted, Federal Reserve member engaged in general commercial and consumer banking business. Its primary market area for loans and deposits are Miami-Dade, Broward, and Palm Beach counties in southeast Florida, where it operates eight full service banking offices. The Bank is engaged in general commercial banking, providing a wide range of loan and deposit services. The Bank's customers are predominately small to medium size businesses, individual investors and consumers.
Diversity Commitment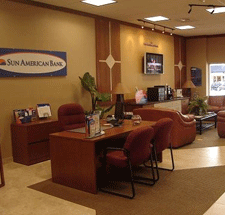 Sun American Bank is fully committed to promoting an atmosphere of respect, equality and fair treatment. We recognize and value the importance of recruiting and retaining a dedicated, diverse and highly qualified workforce.
Our workforce is as diverse as the communities and clients we serve. In ensuring our continued success, it is our goal to maintain and grow a workforce who values diversity and embraces differences.
Open Banking Jobs